We have Variety of options
Our services for your roof
We are providing variety of services for your roof. Please see them below and choose which one well suited to you. If there is something, please reach out us.
A Tiled Roof Gives Your Home A Stunnig Exterior And Looks Absolutely Gorgeous, Only If The Tiles Are In Sensible Shape
A Lot Of Individuals Questions Me, "What Is Roof Pointing?" Honest Question Too, Particularly Once You Are Not A Roofer Yourself!
Gutter Guard Installation & Replacement in Adelaide. We are the masters of gutter installation in Adelaide.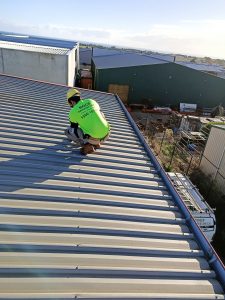 If you are looking for professional roof leak repair services in Adelaide, then you have landed on the right page.
What Our Customers are Saying
A big 'Thank You' to Raza who did a great job restoring our old roof. He did all the things we asked and provided a clear quote. He turned up on time and always kept us informed with what he was doing, he was great to deal with and has fixed all the leaks in our tiled roof. Raza and his team did an amazing job on the restoration and the finished product looks amazing!! 👏 The newly painted tiles makes the house looks fresh and new again. I would highly recommend this business. ⭐️⭐️⭐️⭐️⭐️
Lisa Barrett
Very hard working and reliable. I even had two of my neighbours come up to me to ask for his details because they saw him working on my roof. Along with me, they were impressed with his workmanship and the finished product. Definitely recommended.
Zahid Munawar
Raza and his team were truly amazing !!! Their work ethic and attention to detail was fantastic and I'm so happy with the end result. They helped me find and address a problem leak in my roof that no-one else seemed to be able to help with and did such a great job of restoring and repainting my roof.
sue-ann ball
I have experienced a high quality output. So happy with their work. Good job done.
Anza Shaheen
Hi..i had a roof damage...my colleague recommended me about Roof paramedics...found them really professional n responsive..highly recommended
hamna toqeer
Highly recommended, very good job
Amina Ilyas