"Timely and Affordable Tips To protect your Roof, Which No Commercial Roofer Will Tell You"
Prolonged wet weather has compelled lots of Australian homeowners to spend hefty money on roof repairs this year. Roof leaks are one of the most common reasons to call in a roofing professional.
Usually, roof leaks are detected only after they have done moderate or considerable damage silently. So most often people have to deal with this costly issue without budget planning. We encourage homeowners to act preventively and be proactive in keeping their roof in a good shape by using some tips from roof experts.
 To save money on roof leak repair you need to keep track of a few things beforehand. The idea is to understand your roof and its needs. Some common things you need to know about your roof are:
Cost of roofing in Adelaide
Main roof problems
Most common reasons of a roof leak
Solutions to avoid roof restoration before the time
Roofs types and materials
Warranty from a commercial roofer
1. Cost of roofing in Adelaide
According to  Hi-pages statistics in 2022 roof repair costs between $3000 to $12000 in Australia, and their prices are based on the national average. Which are variable based on the type of repair, size of the roof, and materials quality. So it is a good idea to keep some budget for moderate roof maintenance regularly to avoid any unpleasant surprises.
 Today we are going to talk about some amazing tips to save this hefty money and improve the lifespan of your roof. This will take careful planning, some basic tools, and consistent maintenance of your beloved shelter. You can lower your roof maintenance cost by being proactive. Check your homeowner's insurance if it covers any damage or repair costs which would be handy.
2. Main Roof Problems
There is a definite share of houses with flat roof problems, whereas in most Australian homes there are sloped roofs or pitched roofs. Thus far in Australia some of the main problems a house owner may face regarding their roof are:
Roof leaked
Pooled water
Puncture and holes
Shrinkage
Cracking and Blistering
Poor installation
Clogged gutters
Tree damage
3. Most Common Reasons of Roof leak
1) Skylights:
Skylights are one of the main causes of leaking. Over time, the seals and flashing can deteriorate which allows water to penetrate through the roof. Heavy rainy weather accelerated the process. Modern skylights need proper installation and maintenance to be prevented from leaking.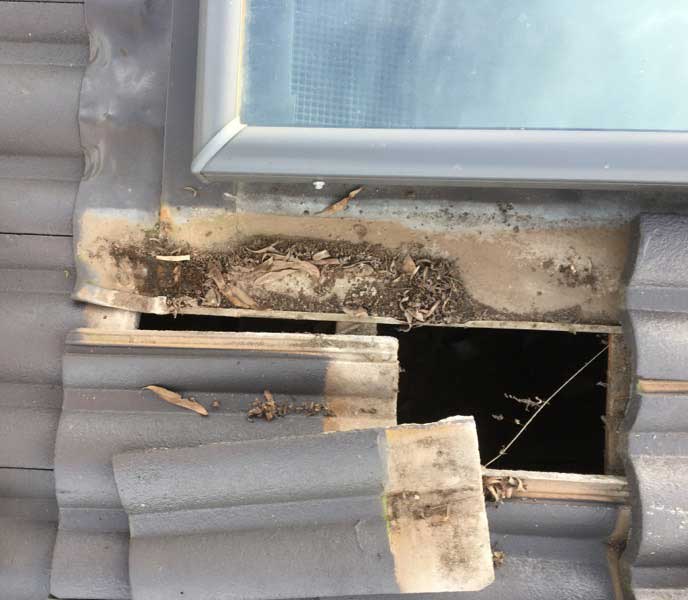 2)  Broken Roof Tiles:
Broken or chipped tiles caused by extreme weather is another major factor in a roof leak. Sometimes prolonged neglected wear and tear over time can cause greater damage. Broken tiles are one of the biggest causes of water ingress into your ceiling.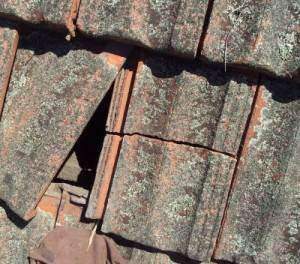 So it is suggested to keep replacing broken tiles with new ones before it destroys the foundation of the roof.
3) Rusty or blocked valleys:
Stained ceiling under the area on the roof that has a valley is a sign of a rusty valley.
When a rust hole develops in a valley, there will be a leak that gradually gets worse rather than a sudden big leak. Dirty or broken watercourses can lead to rusty valleys.
If your house is surrounded by lovely trees, leaves will fall into watercourses, which leads to clogging and eventually, blockage during heavy rain. Then the overflow will cause leaks. Therefore regular cleaning of gutters can prevent blockage.
4) Faulty tile ridge capping:
Ridge caps on tiled roofs leak very often due to age or poor construction. With proper installation and care, ridge vents can be supported. However, improper installation leads to leaky vents. In some cases, untrained installers may use the wrong nails to secure the vents to the structure which shortens the life of the ridge cap.
Henceforth it is always a good idea to hire professional installers during construction to avoid such negligence.
5) Chimneys:
If the sheathing is rotting or damp, it is an obvious sign that a leak is present. If bricks are becoming discolored or become grayish-black, it is another sign of a leak. The chimney is where the most leakage can be seen.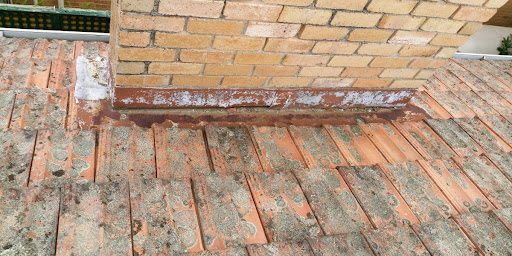 Hence it is always recommended to keep notice of any damage at early stages around this area before it needs roof restoration.
6) Rusty Roofs
Roof rust and corrosion occur when metal roofing comes into contact with moisture in the air causing a chemical reaction. The longer the metal is exposed to moisture, the faster corrosion and rust will spread. Therefore during long wet winters, it needs more care than usual.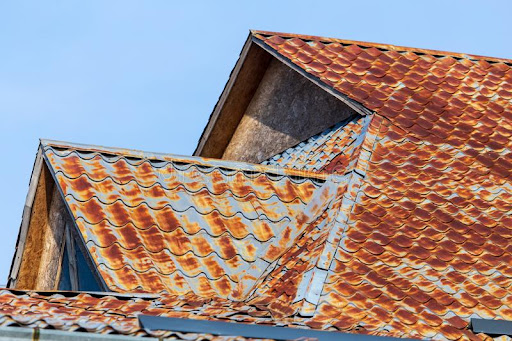 7) Blocked Gutters:
Blocked roof gutters and downpipes play a crucial role in causing leaks, damage and fire risks, so it's worth keeping them clear. A professional unclogging service is recommended in adverse situations to prevent damage.
If your roof is covered with trees around, make a routine of cleaning the gutter using a ladder and water hose, or a gutter vacuum can clean gutters from the ground every 2 months.
4. Solutions To Avoid Roof Restoration Before Time
It is good to know when to call a professional. Here are some signs you need to look out for if you're in need of a roof restoration:
Roof leaks
Age
Roof sagging
Deteriorating roof valleys
Corrosion
Mould, rot, or moisture
Deteriorating roof shingles
Damaged gutters and downpipes
Cracked or worn roof flashing
Cracked or broken tiles
The attic is the secret spot in the house that you need to pay attention to. Before you start inspecting different aspects of your roof outside, make sure that there your attic displays no sign of leaks.
The attic is often overlooked for its potential to cause leaks. If you spit any early leak signs get the repair leaks Immediately.
Follow a Roof Maintenance Schedule
It is recommended to not cover up or put off repairs. So the most common question is: How often should your roof be maintained?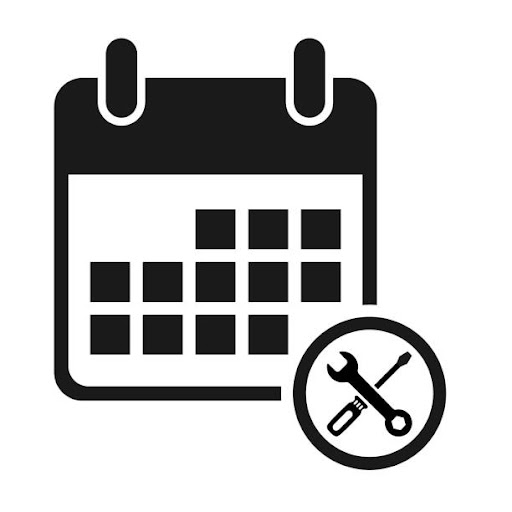 Address any Moss and Mold
Get Shingles and Tiles Inspected
Keep Your Trees Trimmed and Healthy
Maintain Your Gutter
Removing Debris on the Roof and Guttering
Be Watchful of Termite Infestation
5. Roofs Types Material
Make your roof future-proof by choosing the right type of roof while building your home or renovating it. The two most durable roofs are metal roofs and stone-coated steel roofing.
i- Metal Roofs
Metal roofing lasts about 60 years. Besides the fact that it is costly and noisy, it has significant reasons for being the best choice such as its extreme durability and long-lasting quality, it resists high winds, fire, and water.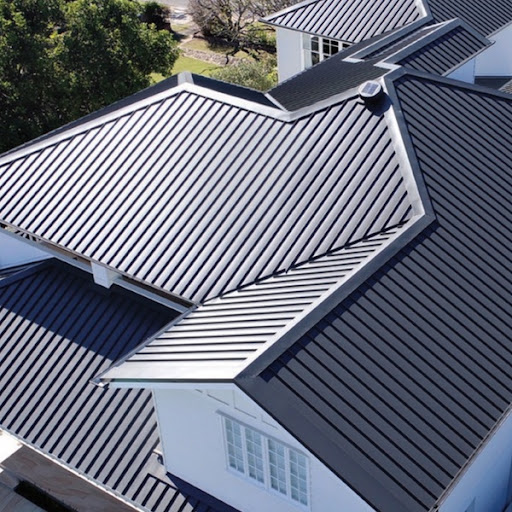 ii- Stone-Coated Steel Roofing
A stone-coated steel roofing is an economical alternative in the long run. Stone-coated steel roofing comes with a lifetime warranty, making sure you get the best service possible.
It has the advantage of long elasticity for a break, split, or crack. It is very resistant to rain, high winds, and practically any other weather condition.
It is energy efficient and needs low maintenance. It has its share of cons such as cost and loud noise.
If you are choosing any other kind of roof make sure it has got sarking under the roof tiles.
Low-pitched roof tiles are not the best choice in this regard.
Roof tiles start to do poorly when the roof pitch gets less than 20 degrees.
Flat profiled roof tiles need more maintenance to avoid roof leaks.
6. Warranty
Roof restorations performed by qualified professionals often come with at least a minimum of 10 years warranty. It is always useful to keep those warranty documents safe and use those for regular inspections. Those contractors may offer their maintenance services cheaper than the other ones.
7. Time To Call A Professional
In case you find your roof leaking this season do call the top professionals like Roof Paramedics, who guarantee a 100% satisfactory job.
You can visit our home page and book for your next inspection. We do our job the best in town. 
Contact:
Call us now
1800 101 400